Continental Roofing's commitment to a sustainable future makes us a leader in BC's commercial roofing industry. We are making efforts to continually reduce our carbon footprint by the way we run our business. In the image above, for example, Continental installed this light colored TPO roof which is believed to reflect heat, not absorb it like black EPDM roofs do, thus saving energy costs in the warmer months.
"Continental Roofing is the first large commercial roofer to become Climate Smart certified. They measured their third greenhouse gas (GHG) emissions inventory and during this period, they reduced their emissions from garbage by 26%.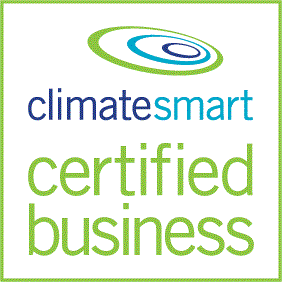 Their emissions from transportation has reduced by 23% and emission from paper consumption has reduced by 18%. Their reduction in emissions from transportation in largely due to a mobile app they use that allows their technicians to submit work remotely. Moving forward, Continental Roofing will continue to implement strategies aimed at reducing emissions from garbage, equipment, heat, and paper consumption."
For more information:climatesmartbusiness.com

Use a customized mobile app to improve fuel efficiencies and save paper.
Make a concerted effort to divert waste from the landfill by recycling and composting.
Encourage green practices in our office like recycling, turning equipment off when not in use and going paperless whenever possible.
Retaining insulation if it is in good condition or repurposing it if it cannot be retained
Engage in conversation with our staff, clients and other Climate Smart member companies to learn new and innovative ways to go green.
We'll use this page to track our progress and we encourage you to check in regularly to see how we're doing. We have no doubt that there will be challenges to reducing our carbon footprint but we are committed to making positive environmental change moving forward.
---
Continental Roofing Joins the Pivot Movement to Sustainablity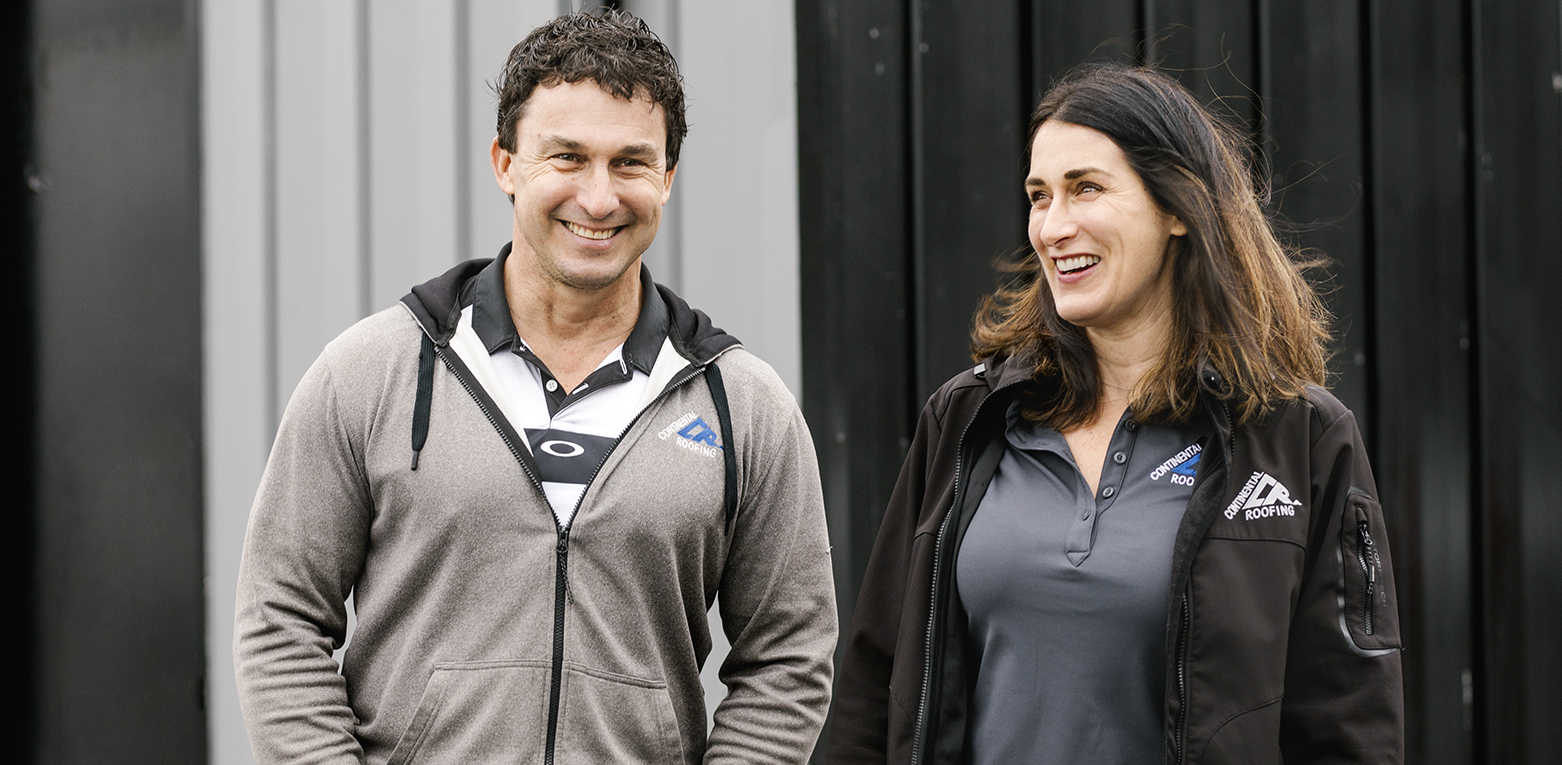 Brad Eward & Laura Foulkes take Continental Roofing
to the Digital Realm to Reduce its Carbon Footprint
Brad Eward, co-owner of Continental Roofing, and Laura Foulkes, finance coordinator, were inspired by their clients to act on climate change, but they didn't stop there.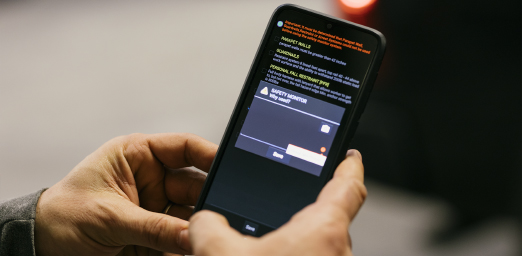 Short bio: My name is Brad Eward, and I am the co-owner of Continental Roofing, with me here is Laura Foulkes, my sister who works as our finance coordinator. As a family-run company that specializes in installing, repairing, and maintaining roofs for large building complexes, we also try to reduce our emissions as much as possible. We take multiple actions on all fronts of our operation such as transportation and material use to minimize our CO2 emissions and improve our overall sustainability performance.
"It's been fascinating to see how we've taken on these challenges and really pushed the company forward."
Orientation: Can you briefly introduce your company and your entrepreneurial journey up until today? We are a family-run, commercial-industrial roofing company based in Delta, BC. We specialize in installing, repairing, and maintaining roofs and sheet metal flashings on large buildings such as malls and warehouses. The company was founded in 1985 and we are currently employing around 90 people.
Action: Can you talk about the climate actions you have taken and how it has contributed to reducing your carbon footprint as a business? In 2013, we signed up for the Climate Smart program that aims to address greenhouse gas emissions of business operations. They conducted an overall assessment of our greenhouse gas emissions, and it took us by surprise that our most significant source of emissions comes from our vehicle fleet. We decided to address this issue by creating an app for our workers where they directly receive their construction jobs on the app without having to meet at our warehouse. These construction jobs also include all the detailed work order and equipment needed as a checklist, so we minimize the need to go back and forth between the warehouse, construction site and their homes. The idea has paid off in multiple ways. First, we reduce our transportation emissions by 23% annually, and another 18% from our paper use. Secondly, it also conveniently saves us thousands of dollars on fuel costs, and we even managed to sell our app to a trucking company! We also opt to install roof overlay systems to cover the existing roof instead of throwing them away to landfill, as well as working on other ways to help our clients be more energy efficient.