X

EMERGENCY ROOF LEAKS

If you have an emergency, please contact us by phoning 604-946-3011. If your emergency occurs after our hours of operation, your call will be forwarded to our answering service where it will receive our prompt attention.
"Excellent work from everyone involved. Great to have this leak repaired and hope it doesn't present itself again in the future."

Darren Houser City of Vancouver Fire Hall
---
---
CONTINENTAL ROOFING SAFETY DAY

Continental Roofing hosted an all-staff Safety Day and BBQ Saturday October 15 at our shop. While workplace safety was the focus of our day, it was nice to enjoy a fine BBQ lunch in the sunshine compliments of our Operation Manager/Owner Will Foulkes and to have our large family together again! A special thanks to our CSO Kelly Cudney for coordinating and running the safety presentations and to Mike Benz, an Occupational Health and Safety Officer from Worksafe BC, who took the time on a Saturday to share some valuable information and experiences with us.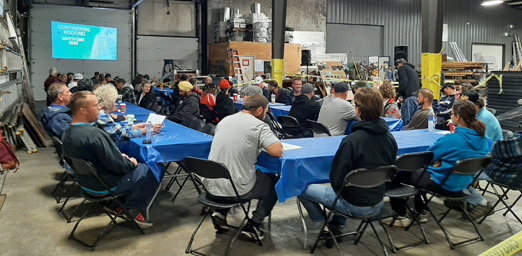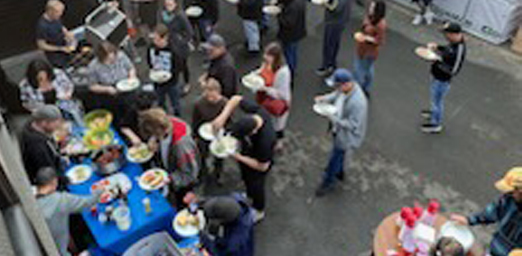 ---
---
NEW!
We have recently invested in an Employee RRSP Match program to help our employees save for the future.
The response from our employees has been excellent.
---
---

PREVENTATIVE ROOF MAINTENANCE
Our brief Preventative Roof Maintenance video is ready! Please click the following link to see the work we provide during our regular roof inspections and why: Click here to view the video
---
---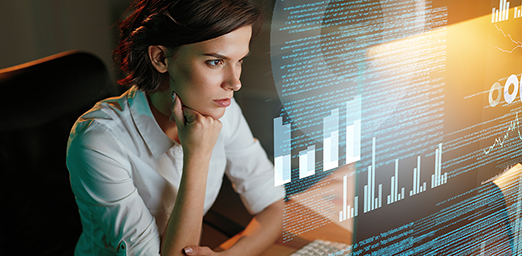 ONLINE CLIENT PORTAL:
By simply logging in with a secure User Name and Password you can:
Place service calls and quote requests
View and print your roof reports
Review pie charts of spending on emergency roof leaks, roof maintenance, permanent repairs and other roof service that we provide for you.
Review 5-year, year on year spending on bar graphs.
Review budget and scheduling recommendations and warranty information for roof repairs and replacement. (For those on our roof maintenance program only)
A listing of any outstanding quotes.
To view a Client Online Portal Training Video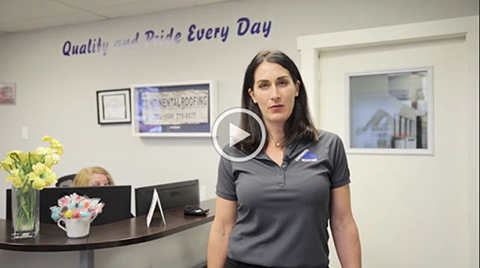 ---
---

VISITORS PLEASE FOLLOW OUR GUIDELINES FOR SOCIAL DISTANCING.
Continental Roofing is taking all steps possible to avoid the transmission of the COVID virus.

Please follow the protocol we have set out for our customers and our employees.
1. Hand sanitizer is available at the front door of our offices. Please utilize hand sanitizer before coming into our reception area.
2. If you are here to see our estimators or our owners, please wait at reception until you are escorted to the meeting room.
3. If you are here to drop off mail or any other items, please leave them outside of the front door and call reception at 604-946-3011, and we will have someone pick up the item.
4. All outside visitors should have an appointment, no cold calls please.
PLEASE REMEMBER: SOCIAL DISTANCING IS THE BEST OPTION FOR ALL OUR EMPLOYEES. PLEASE ENSURE YOU ARE STAYING 6 FT AWAY FROM OTHERS.
---
---
CONTACT US:
Lower Mainland Tel: 604.946.3011 North Island Tel: 250.331.0729 Mid Island Tel: 250.714.0779

Continental Roofing, 7464 Hume Avenue, Delta, BC V4G 1C5